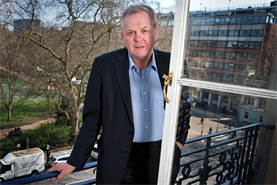 The magazine trade body's chief executive argues the print versus digital debate does a disservice to today's titles.
Features
Dependent on experience, M2 3BA
£25,000-£40,000 + excellent uncapped commission, Central London (Angel, Islington)
£20,000- £22,000 Basic (OTE £35,000) Uncapped Commission Structure, West London
Dependent on experience, London, SW1 2TX
£35-£40K DOE with up to £65k OTE, Oxford
Breaking News from Media Week : Preview
You need to register to receive our bulletins. Registration is free and only takes a minute.
If you have already registered then sign in to your account now and selected 'My bulletins' within preferences.