Search for more media jobs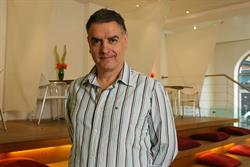 Who knew that a global phenomenon could be spawned from such humble beginnings? PHD co-founder Jonathan Durden takes a trip down memory lane.
---
What kind of time is 18:05 to you? Home time? Carry on working time? Bloody big glass of wine time? At Brand Republic we know it's often time to recoup, when the day's meetings are over and you can catch up on the most important developments of the day. Our 18:05 digest brings you the five things you need to know at the end of every day. Whether it's the top news stories, what's trending on social, what the wider media is saying or irreverent inspiration for your journey home - we've got it covered. And don't worry, we'll keep it short.
---
Media Week's 30th celebrations are taking shape, offering the chance for the UK's vibrant commercial media businesses to get involved.
---