Search for more media jobs
At college I once read a quote from Aristotle that has stayed with me to this day - "The one exclusive sign of thorough knowledge is the power of teaching".
---
As this week's Rajar figures highlight digital listening hours are at an all-time high, up 6.4% (yoy), Simon Kilby, head of marketplace at Bauer Media, points to new commercial opportunities.
---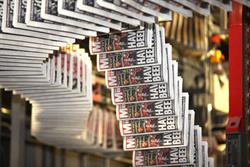 Trinity Mirror is considering an appeal after a High Court judge ordered the publisher to pay "very substantial" damages to celebrities Sadie Frost, Paul Gascoigne and others for phone-hacking.
---