Search for more media jobs
The High Street is not dead, it's just changing around the new holy trinity of modern retail - bricks, clicks and touch - says Primesight's commercial director, Chris Forrester.
---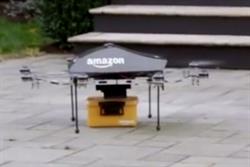 Amazon, the online retailer, this week released a video announcing it is experimenting using small "drones" to deliver packages directly to customers.
---
Julie France, managing director of out-of-home specialist JCDecaux Airport, is leaving the company after seven years, to be replaced by sales director Alan Sullivan.
---