Search for more media jobs
What do plumbing and media have in common? Carat's managing director, Matthew Hook, believes he's found a missed opportunity.
---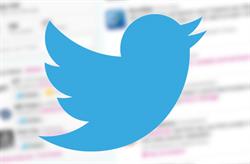 The average cost of advertising on Twitter continues to fall as the number of ads it carries increases, with rates down 18% in the last quarter and 67% for the whole of 2013, according to figures compiled from its annual report.
---
Condé Nast's Vogue has launched a three minute creative campaign of models across Storm's iconic One Piccadilly site today, to promote its April issue.
---