Sponsored feature
PROMOTIONAL FEATURE: The Big Media Debate: In-depth coverage
Highlights from the debate...
Search for more media jobs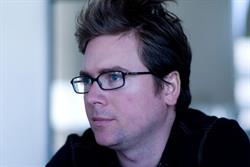 Twitter crashed during an interview with the social media site's co-founder, Biz Stone, at South by Southwest, yesterday.
---
Daily Mail & General Trust has for the first time ruled out the possibility of selling The Metro newspaper, either to a third party or a management buyout, in attempts to quash mounting speculation.
---
Mobile adspend in the UK is expected to rise 90% this year to hit around £2.26 billion, placing it ahead of advertising being placed in print newspapers, according to a report.
---