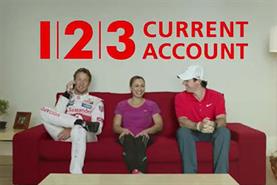 Santander, the UK retail and corporate bank, has called a review of its £27 million media planning and buying account, currently held by Carat.
Features & Analysis
Get Media Week updates as the stories break at Twitter
Breaking News from Media Week : Preview
You need to register to receive our bulletins. Registration is free and only takes a minute.
If you have already registered then sign in to your account now and selected 'My bulletins' within preferences.